2019 World Implant Expo Schedule
This year's World Implant EXPO was one of the best attended programs we ever had! The four day program continues to offer the brightest and most popular speakers in implant advances and treatment. Seminars and workshops presented were well attended, including Dr. Rick Ferguson, Fort Lauderdale FL, who presented state-of-the-art information on the use of 3-D printers in the dental office and Dr. Suheil Boutros, Ann Arbor MI, who spoke on the latest techniques on bone management-new techniques and treatment modalities. This year the Greater New York Dental Meeting also hosted a first-time event - dentists traveling from New Delhi and Mumbai, INDIA, attended the first Indian Implant Symposium. Speakers included Drs. Paresh Kale, Aeklavya Panjali, Ashis Kakar, and Glenn Mascarenhas. The one-day session was moderated by Dr. Shankar Iyer. Future symposiums will be open to Asia, including South Korea, the Middle East and Japan.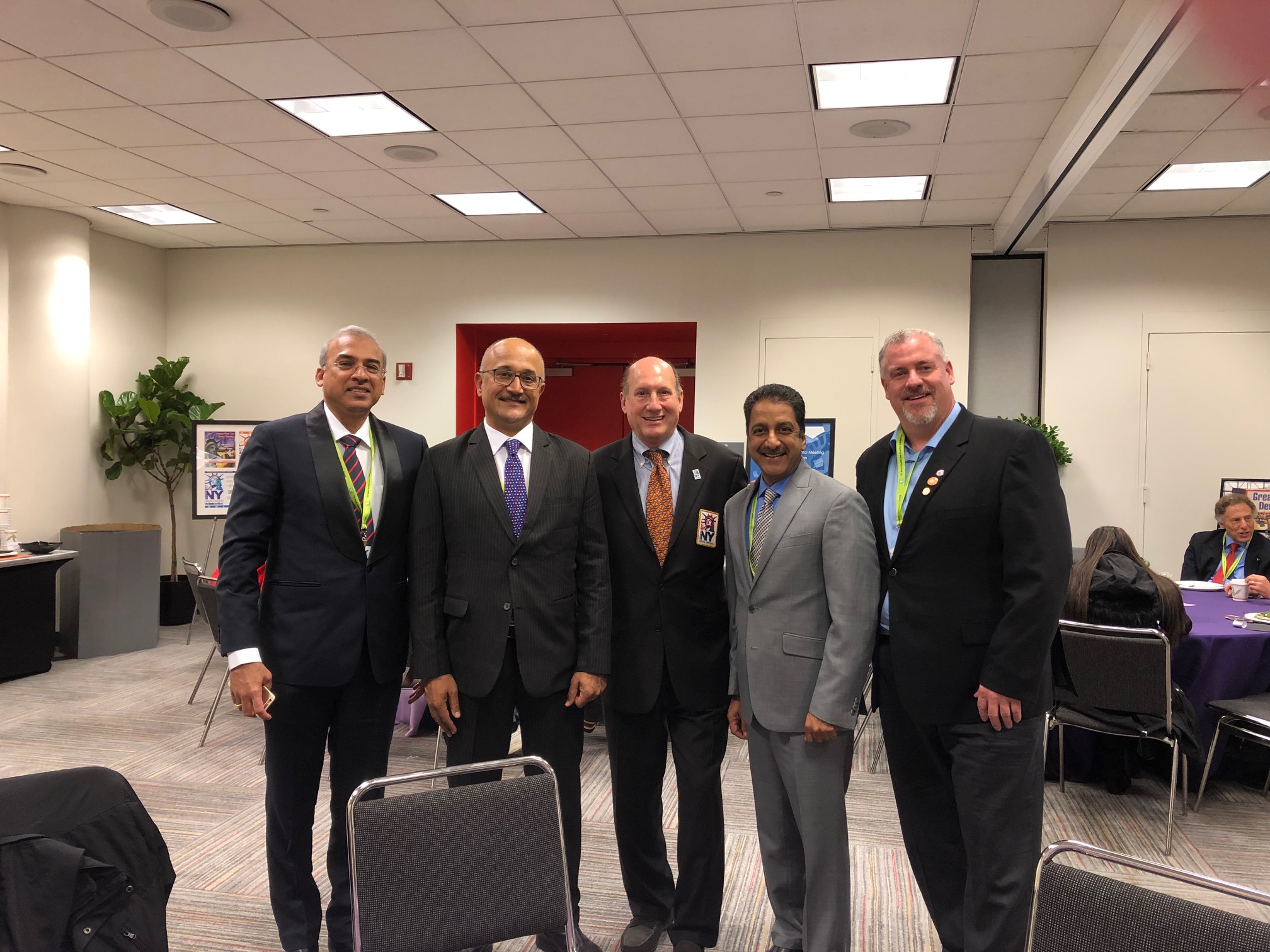 The WIE was also honored to have two implant dentists who traveled from Europe, both representing the European Association of Osseointegration. Dr. Jose M. Navarro, London UK, spoke on biologically-driven immediate implant placement. Dr. Helena Francisco, visiting from Lisbon Portugal, presented on advanced surgical techniques.
As in the past, the Greater New York Dental Meeting has continued to partner with the American Academy of Implant Dentistry (AAID) and the International Congress of Oral Implantologists (ICOI). Featured speakers included Drs. Brian Jackson (Utica NY), Avi Schetritt (Fort Lauderdale FL), Justin Moody (Scottsdale AZ), and Jack Krauser (Boca Raton FL).
We look forward to next year's WIE that will feature the theme "ALL ON FOUR TREATMENT REHABILITATION -Update on a Game-changing Treatment Modality".
James H Doundoulakis, DMD, MS
Chairman, World Implant EXPO