Scientific Poster Session Information
We welcome you to view the Scientific Posters submitted from previous years.

The Greater New York Dental Meeting would like to invite Dentists, Hygienists, Dental Technicians, Postgraduates, and Residents, as well as, Dental Students, Dental Hygiene Students and Dental Technician Students to participate in our Scientific Poster Session.
Presentation Requirements:
Each demonstration should present one short and precise procedure, technique or research topic that can be discussed within a 2-4 minute period.
Only GNYDM produced poster boards are permitted.
A maximum of three speakers are allowed per presentation.
Participants must be onsite to present for the entire poster session program.
Posters will be displayed on our Exhibit Floor for the entire Meeting.
No advertising matter, commercial promotion, solicitation, or sales of any type are permitted to be presented.
Please email Ms. Kersing Yam, Kersing@gnydm.com for the poster application link.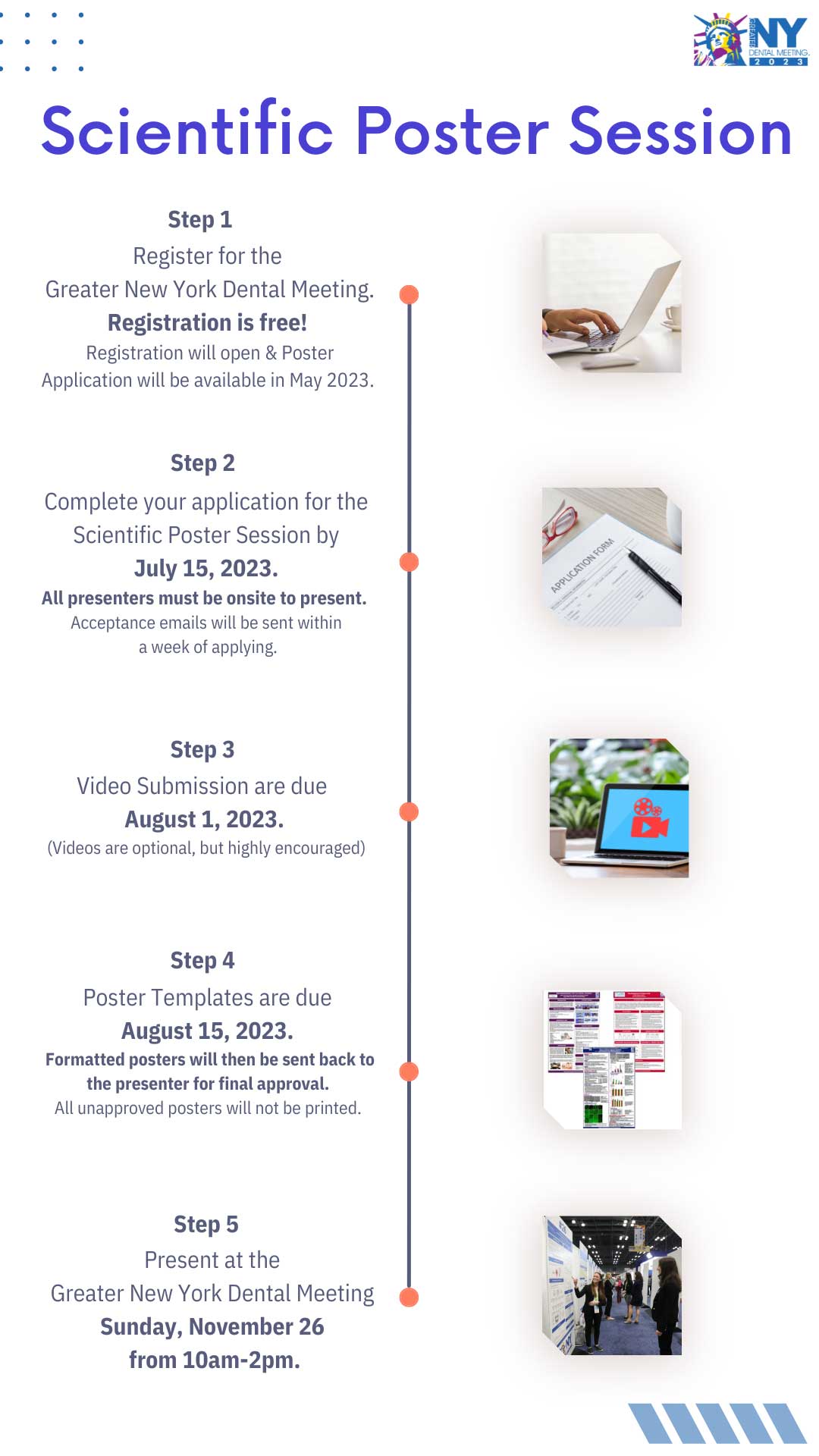 For more information, please contact Ms. Kersing Yam, Kersing@gnydm.com.

The Organization Committee considers the Scientific Poster Sessions a vital and important part of our education program and thank the clinicians who will once again make this a successful event.
Get Up-to-Date Information on the Greater New York Dental Meeting
SUBSCRIBE NOW