Are you looking to take more than one course at the GNYDM?

Consider purchasing a CE Passport and save on your continuing education courses.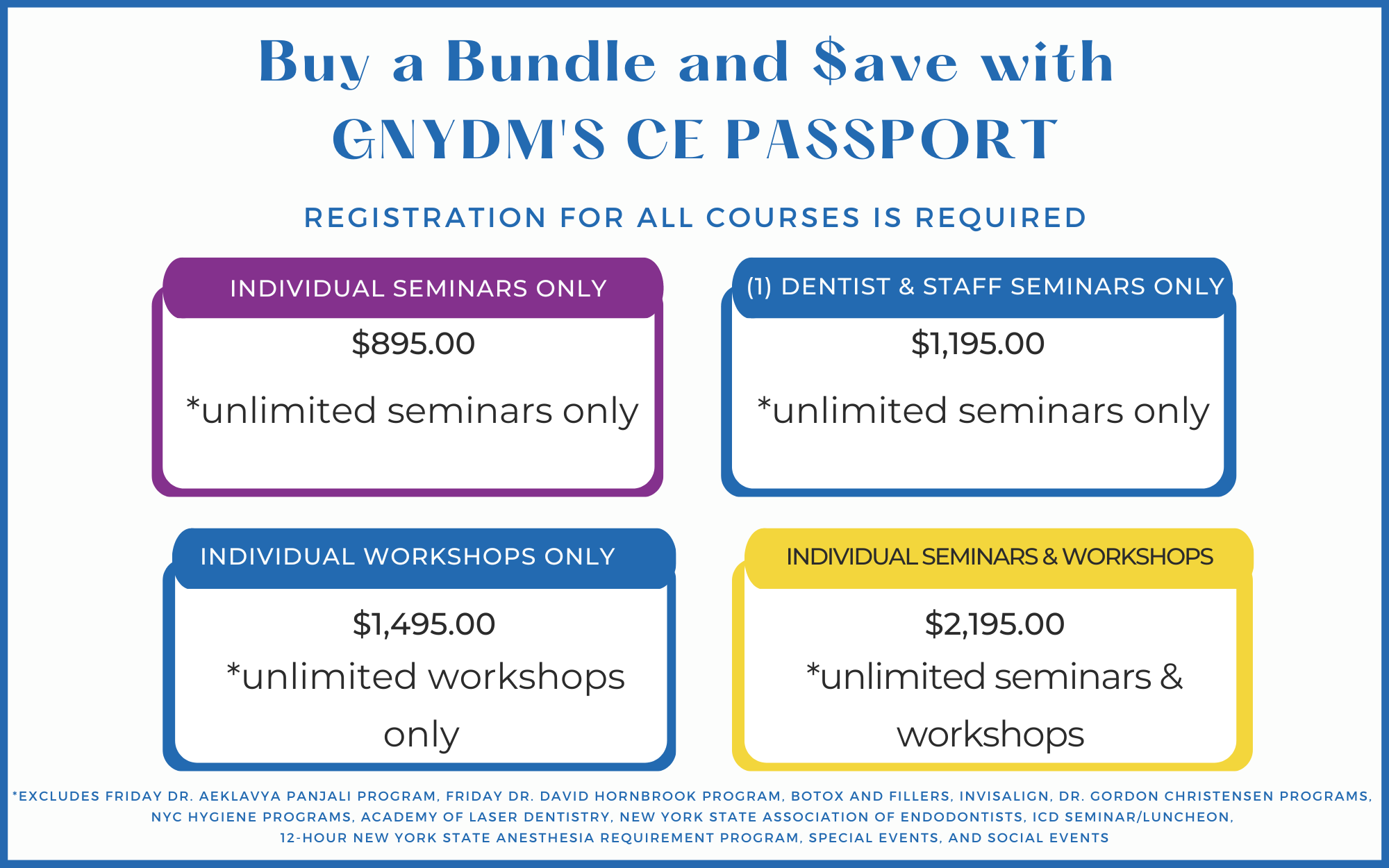 Register Here and add the Bundle of your choice to your registration. Then, pick which courses you would like to add. Checkout of your registration and receive a confirmation email.
Get Up-to-Date Information on the Greater New York Dental Meeting
SUBSCRIBE NOW